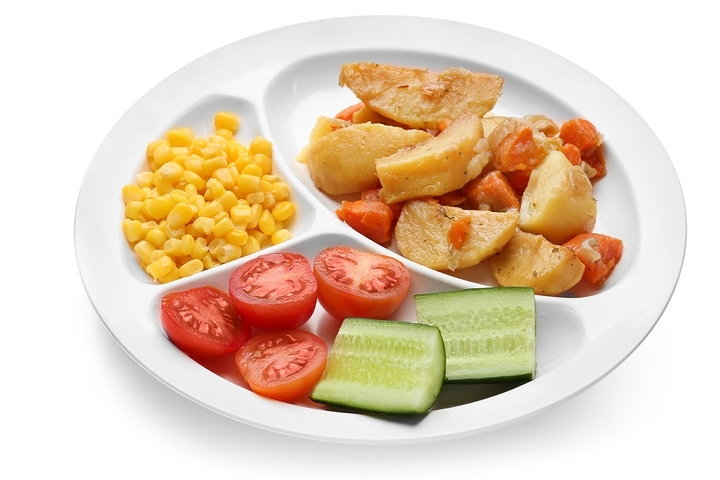 Getting children to eat anything can be a real challenge. You may have to resort to more and more tricks to ensure that your kids get the nutrients that they need to grow big and strong. So, how do you do this? What worked for me when I was raising my toddlers was variety. I just kept trying different things until eventually, I found what they were willing to gobble up.
With breakfast, many parents may just stick with cereal and milk for their kids. This is perfectly fine until you end up with a dozen or more half-empty cereal boxes that your little angels have decided is no longer their favourite. If you are looking for some fun and healthy ways to feed your children the most important meal of the day, read on!
From personal experience, the following are the best breakfast for toddlers that you can quickly prepare:

1. Fruit burritos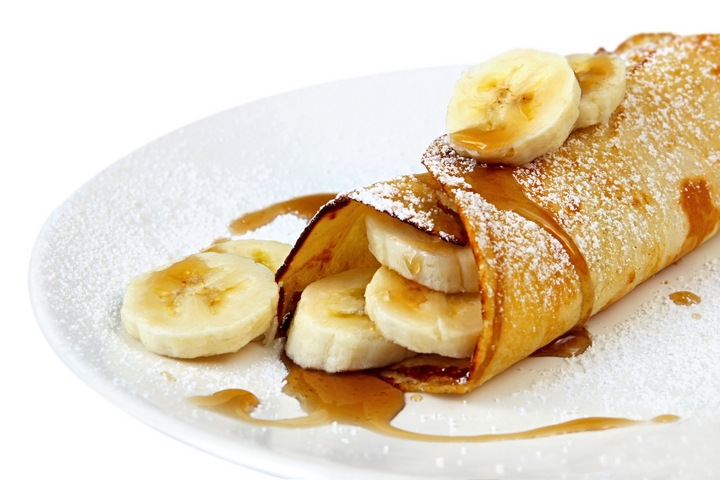 These are not only very nutritious, but they are also fun to make and eat. You take a whole grain tortilla and spread anything from low-fat cream cheese to peanut butter on them to begin. Next, you take a handful of chopped fruit and place it on the tortilla. Simply roll it up and let your child devour this sweet and healthy breakfast snack.
2. Smoothies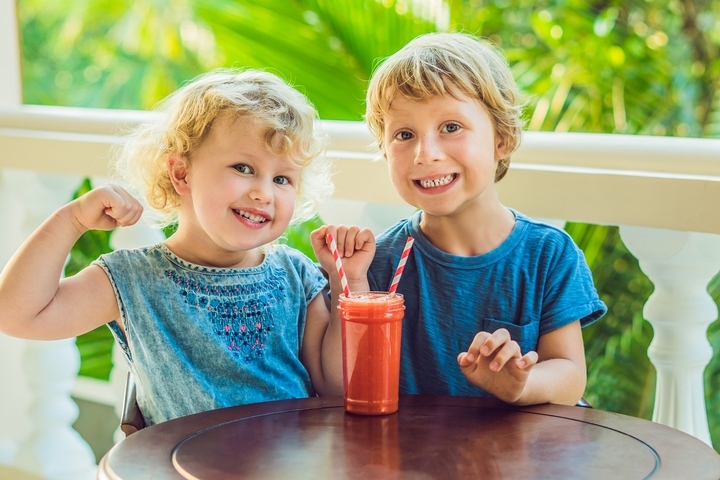 The best part about smoothies is that you can hide whatever you want in them. This may sound devious, but it works. You can pack a sweet tasting fruit smoothy with spinach, carrots, and any other vegetables that your children refuse to eat. You shouldn't push your luck though. You need the smoothy to taste delicious enough to pass the taste test. You can dress up the smoothies with fun looking straws and fancy cups. Just be sure to make one for yourself. These are a great way to get a huge dose of healthy foods in one cup.
3. Banana pancakes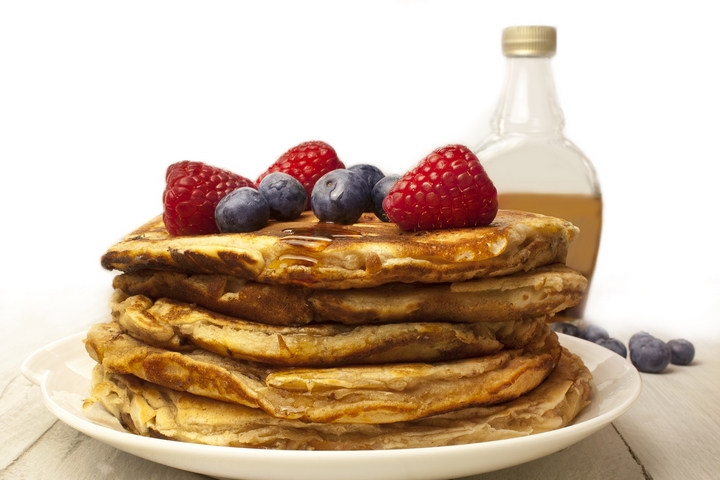 Simple and delicious. Adding bananas to any healthy pancake mix can give your little ones a filling and healthy start to their day. Adding a pinch of cinnamon can make this a real treat too.
4. Breakfast bars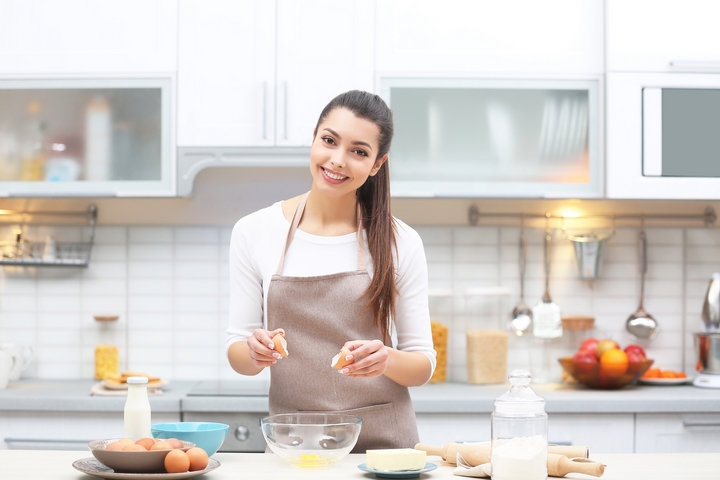 These are a wonderfully healthy snack that can be homemade or store bought. Making them yourself if you have the time allows you to ensure that there are no processed ingredients and you include flavours that you know your kids will love.
The store-bought ones vary in quality and some that may look healthy at first glance may need a second look. As with any food that you buy in-store you should always do your due diligence as to what is in the ingredients.
5. Two-bite muffins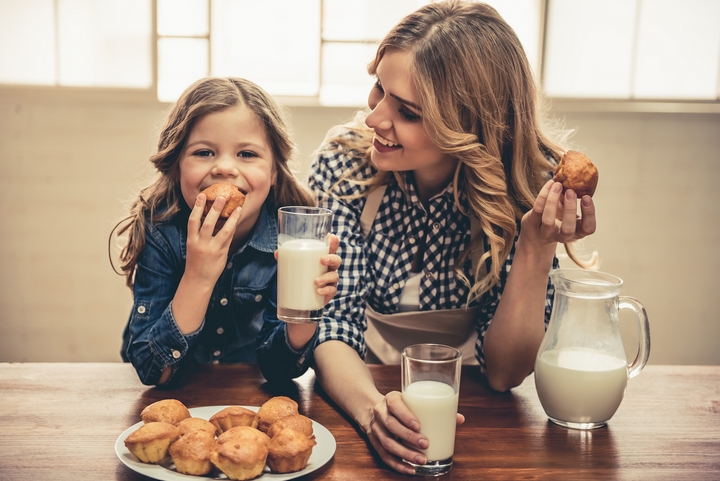 You can call these little treats whatever you want. These can be mini muffins or snack muffins. Whatever wordsmithing you do to get your kids to fall in love with them, they are a very easy option for busy mornings. These are essentially a healthy muffin but about half the size of a regular muffin.
6. Toasted monsters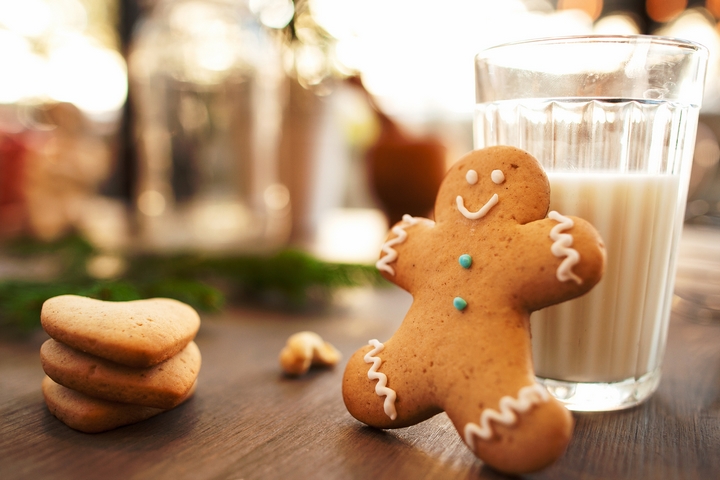 Not only is this fun to eat… it's fun to say. Toasted monsters are so simple. If your toddlers don't like toast, you can get a cookie cutter in the shape of a monster and toast that. Then top it with peanut butter or other healthy nut butter. They don't always have to be monsters either. The limits for this snack are only as far as your imagination. You can use any cookie cutter that is not larger than a piece of bread.
7. Egg, ham and cheese bites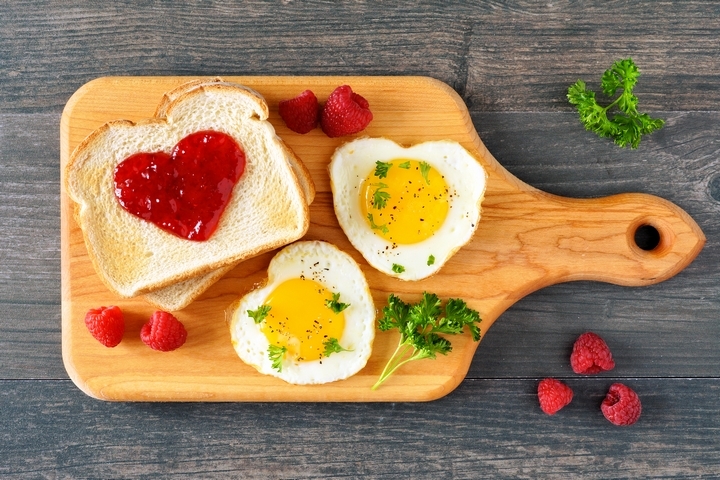 These need a little bit of preparation. The good news is that you can make them in batches and freeze them. For this protein loaded breakfast snack, you need a muffin tray, some eggs, ham and cheese and that's it. Simply load each muffin hole in the tray with ham and cheese then crack an egg into them. Pop this in the oven and wait until cooked through.
8. Almond milk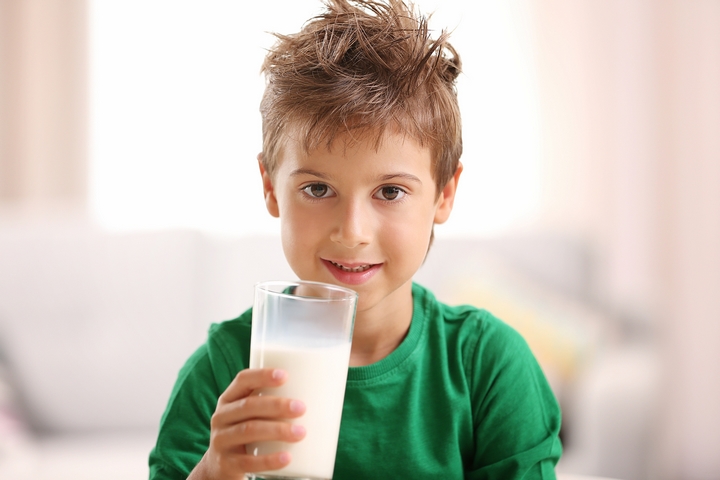 If your children wake up one day and decide that they don't like milk in their cereal, simply change it up with almond milk. There are so many varieties to choose from. These include vanilla and chocolate flavoured milk. I encourage you to experiment with the different milk options out there. You may find that you fall in love with almond milk and never look back.
9. Colourful Oatmeal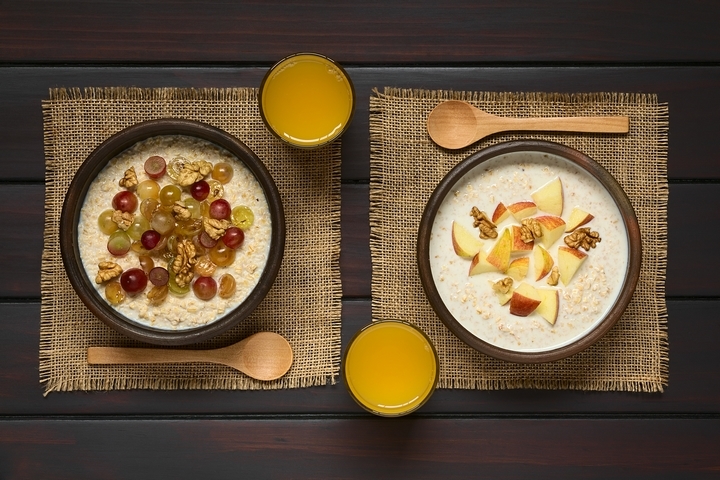 Let's face it, oatmeal looks boring. If there is one thing we know for sure, kids don't like boring food. So what we can do is make sure that we take drab looking grey oatmeal and add some colour. This can be jam, fruit or anything else you like. Food colouring works too, but why not just add some crushed berries for a healthier pop of colour. You can even create a little oatmeal bar of ingredients for your kids to choose from.