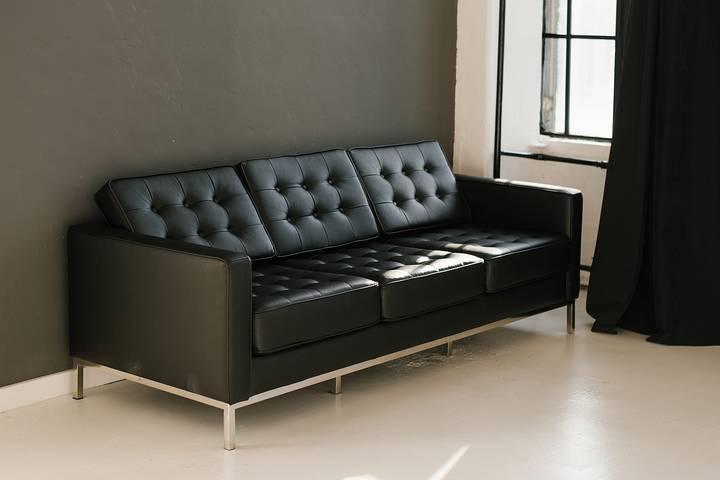 Bedroom furniture can go beyond the basics of a bed, nightstand, and dresser. Adding a couch to your furnishings creates a sitting area in your bedroom that provides a comfortable private space, perfect for enjoying television or reading a book. In a guest room, a couch can offer additional sleeping space and a cozy nook for guests to relax.
Putting a couch in a bedroom isn't just about aesthetics; it also adds functionality. Adding a sitting area to your bedroom is a great way to make your space extra cozy. Whether you have a space in your bedroom that you want to fill or a guest bedroom you'd like to add a piece that can accommodate seating and sleeping, there is a couch out there that will suit your needs.
Here are the eight best bedroom couch ideas and their characteristics:
Idea #1: Loveseat
A loveseat is a perfect sofa for small spaces. Because they are more compact than full-size couches, there are many ways to arrange one in a bedroom. Centering a loveseat at the foot of the bed can be a good use of space if your bedroom is long and narrow or in an open-concept floor plan such as a studio apartment.
Try an area rug under the bed and loveseat to connect them. Or, if your bedroom is wide enough, placing it on the wall under a window or angled toward the bed can create a cozy and inviting seating area.
Idea #2: Chaise Lounge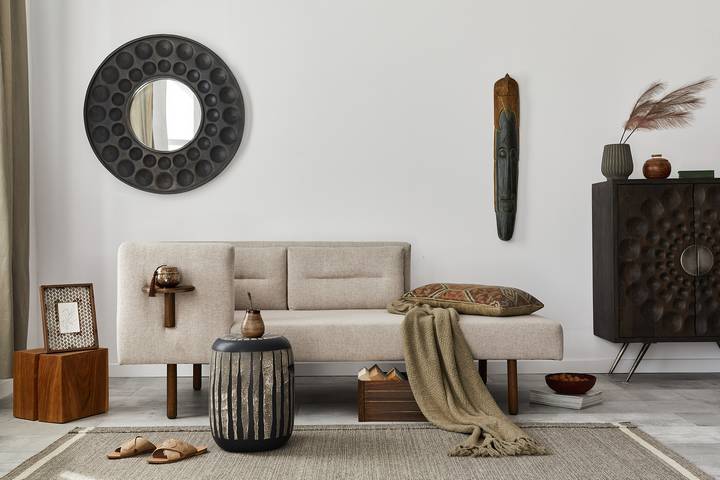 A chaise lounge is ideal for lying back and relaxing, making them an excellent choice for the bedroom. If you want to make a statement and add a unique design element to your room, a chaise lounge with its distinctive shape might be just the thing you are looking for.
The sculpted lines of these couches add a touch of luxury and do a fantastic job of breaking up the straight lines and sharp angles of typical bedroom furniture.
Idea #3: Sofa Bed
You may be looking to add additional sleeping space into a guest bedroom. Or perhaps you would like to furnish a small room with a comfortable seating area and a place to sleep. If either of these is the case for you, a sofa bed just might be the perfect piece of furniture.
Not only can a sofa bed help you overcome space limitations, but the sofa beds of today come in many fabrics and sizes. You are sure to find one that your love.
Idea #4: Modular Sofa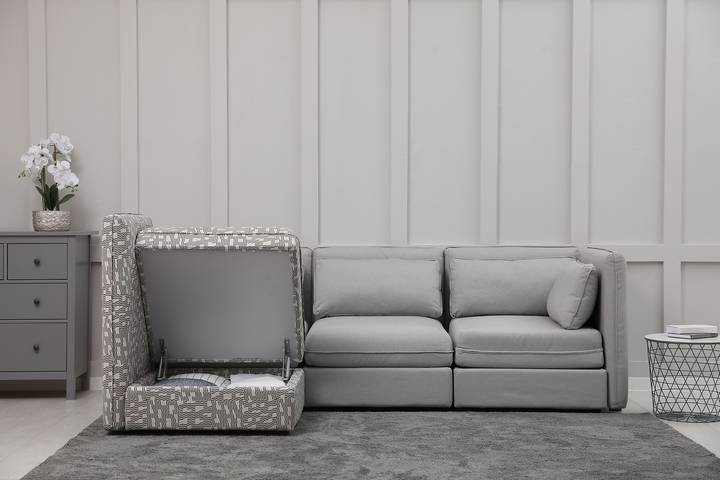 A modular sofa is the ultimate piece of multipurpose furniture. They are made of separate parts that you can move around and arrange in any way you want. Modular sofas range on the pricier side.
Still, they offer so much convenience and versatility that it's hard to say they aren't worth it. Place the sections together at the end of your bed, split them into chairs, or move them around as inspiration strikes. The options are endless.
Idea #5: Futon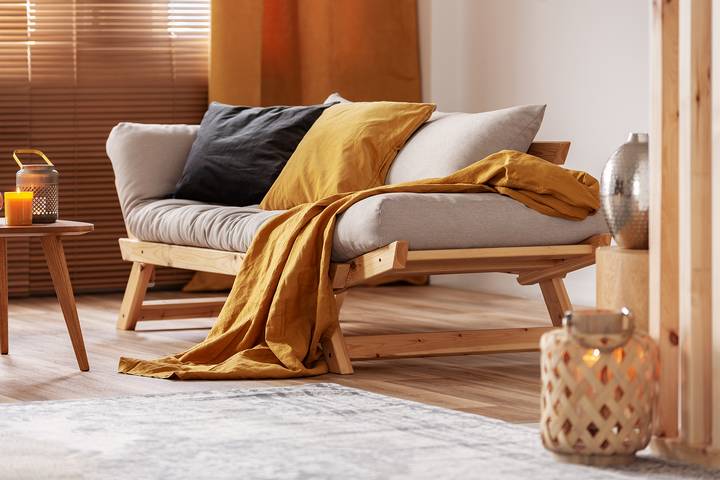 A futon is a comfortable couch that folds down into a bed. Most commonly, futons have wooden frames that sit low to the ground and are easy to set up and down as needed. If your décor style is modern and minimalistic, a futon is perfect for a bedroom couch.
If the bedroom you are furnishing is long and rectangular, consider placing the futon on the same wall as the bed. When the bed and sofa share a wall, it will give the illusion that the couch doesn't take up much floor space. Add a small coffee table to finish off the seating area. When the futon is folded out, it will look like two side-by-side beds.
Idea #6: Oversized Chair
Oversized chairs are fantastic for lounging in. Bring your favorite book, turn on Netflix for a binge session, or just relax at the end of a long day. Does your bedroom have a small nook in the corner or a large bay window? Those are the perfect places for an oversized chair. Be sure to add throw pillows and a cozy blanket as finishing touches.
Idea #7: Ottomans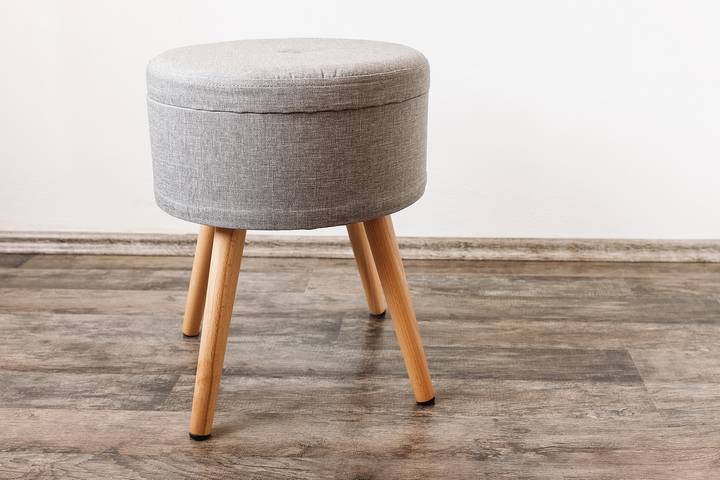 If you like thinking outside the box, try placing two ottomans at the foot of your bed. They'll provide additional seating space with an element of comfort that might be the perfect touch you are looking for.
Upholstered ottomans come in all different shades, so it'll be easy to pick ones that match your décor.
Idea #8: Mid-century Style Sofa
Mid-century sofas are characterized by their minimalist design with well-defined lines, retro design, and wooden legs. If you are adding a couch into a small space, the last thing you want is for the furniture to feel bulky, making these sofas perfect for the bedroom.
Choosing a style with raised legs will help give the illusion of more space. Many traditional mid-century sofas are finished with leather or tweed, though many options are available in today's market.