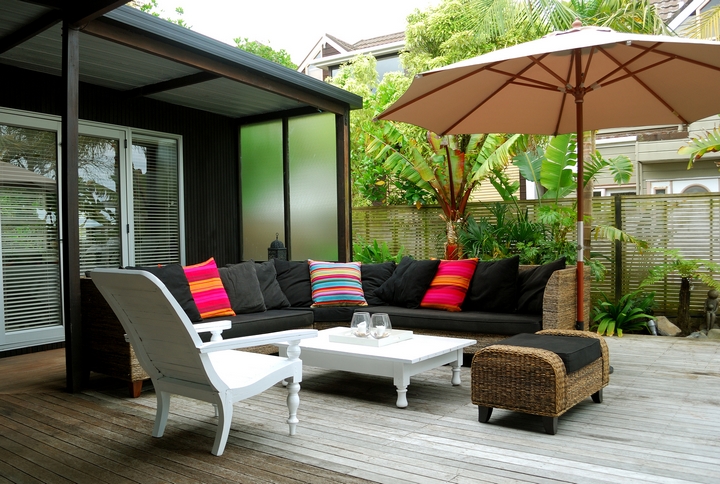 Whether you want to curl up with a good book and some wine, spend time with the family, or entertain some guests, having the outdoor furniture you need could mean the difference between these occasions being enjoyable or a dreaded nightmare. There are many factors to consider when choosing the outdoor furniture that best suits your needs and below are the most important ones to guarantee you choose the right set.
1. Function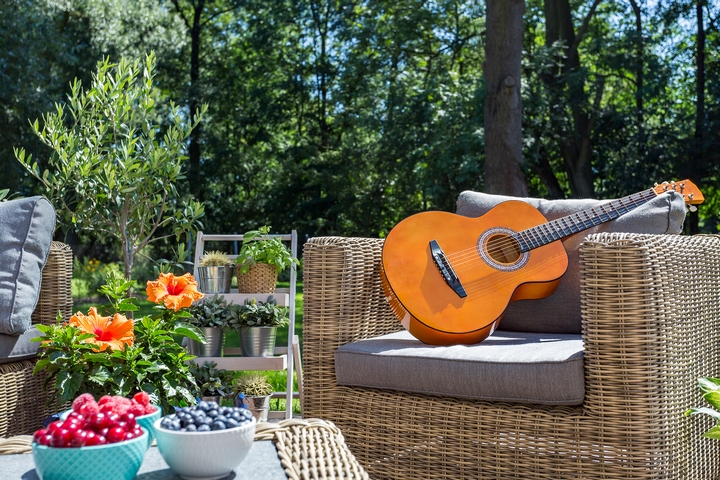 How you will be using your outdoor furniture will largely drive the choice you make. If you will be by yourself relaxing or spending time with a loved one, choose a set that is elegant and comfortable. If you will be entertaining a lot or have small children, you may want to choose a set made of plastic or metal so the furniture is resistant to wear and tear and spills are easy to clean up.
If you want an outdoor furniture set that will allow you to combine entertainment and relaxation, purchase a set that includes comfortable benches or a couch with cushions as well as a table and chairs that are easy to maintain. This setup will allow you to do both with relative ease.
2. Size of area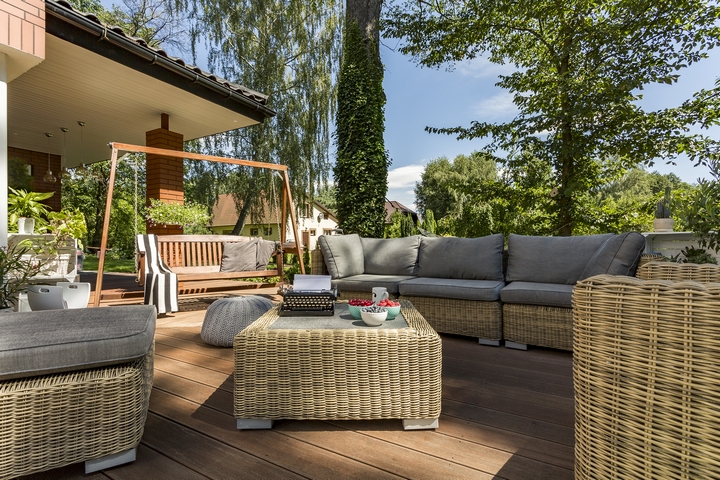 When purchasing an outdoor furniture set, you want one that will easy fit in the area you want it to be in. You definitely want your furniture set to be large enough to be comfortable and accommodating for all, but not so big that nothing else will fit in the area and people do not have adequate space to move around.
Before purchasing your outdoor furniture, measure the space that the set will be placed in and then measure the set itself to confirm that it will fit with plenty of space to spare. You also may want to account for larger crowds if you plan on holder bigger parties. In this case, you may need to bring in extra chairs and you may not be able to fit them in if your furniture set takes up too much space.
3. Available storage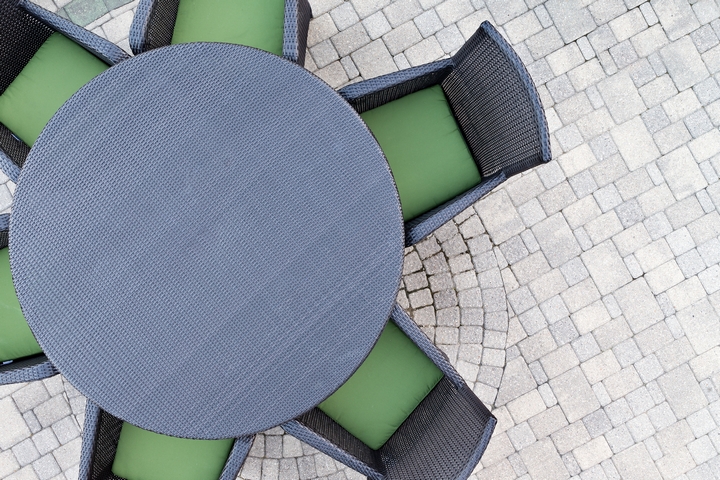 Being mindful of how you will store the furniture, if at all, is beneficial before purchasing an outdoor set. If you reside in a climate where you will not need to store your outdoor furniture set or you have lots of room to spare to do so, you will not have to be as mindful when considering storage. If you have little storage space, consider purchasing a set that can be easily folded up or taken apart before storing it away.
If you have no storage space at all, consider purchasing a set such as hard plastic or aluminum that can be left outside and withstand the elements. Also helpful would be furniture that you can stack and cover with a tarp to keep it safe if you do not have a lot of storage space available.
4. Material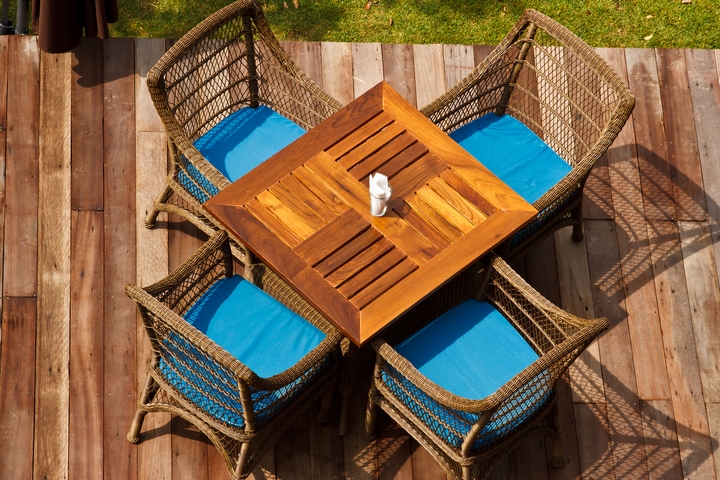 Outdoor furniture sets are available in many different materials with the most common being plastic, rattan, metal, and wood. Consider the typical climate for your area. You would be disappointed to find that your brand new outdoor furniture set was ruined due to typical weather conditions that could have been anticipated.
Also consider other things in the area that could affect the condition of your set. If you plan on having bon fires, plastic, rattan, and wood sets would not be a good option due to the heat and possible sparks. The moisture that hot tubs and swimming pools usually cause could cause rotting in a set made out of wood or rattan. If relaxation will be taking precedent over entertaining, consider a set with cushions to allow added comfort.