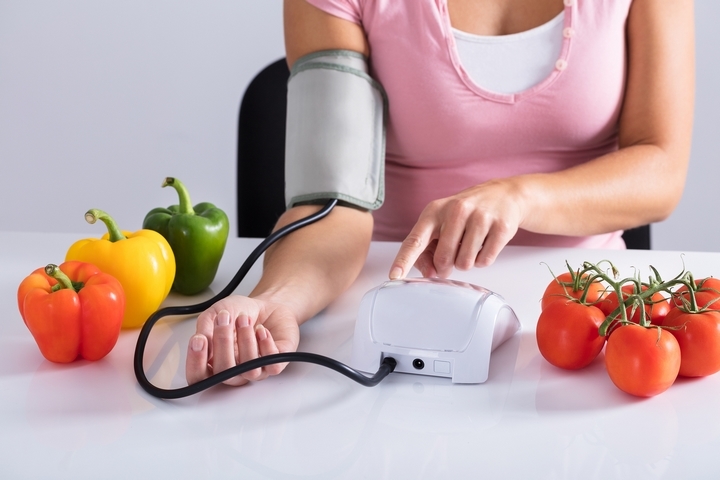 High blood pressure (also known as hypertension) is a medical condition in which the long-term force of the blood against your artery walls is high enough that it may eventually cause health problems, such as heart disease.
There are two types of high blood pressure: primary (essential) hypertension and secondary hypertension. In primary hypertension, there is no identifiable cause and it tends to develop over time. In secondary hypertension, the condition is caused by something else including kidney problems and thyroid problems.
High blood pressure affects everyone eventually. On the bright side, once you know you have the condition, there are many things you can do to help combat it. Making recipes for high blood pressure is one way. Below we'll explore the nine best recipes for high blood pressure diets:
1. Red Curry with Vegetables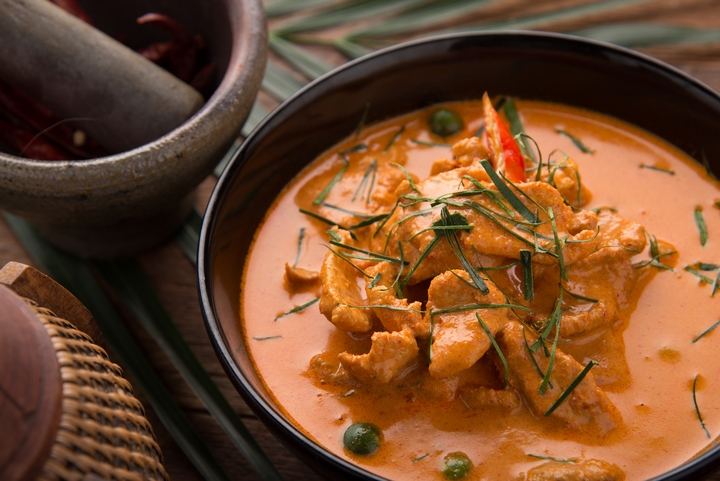 If you have high blood pressure, you want to stay away from saturated fat and cholesterol, but incorporate lots of whole grains, fruits, vegetables, and low-fat dairy products into your diet.
Eating a diet that is high blood pressure friendly doesn't mean you need to skimp on taste! In this recipe, Red Thai curry paste is blended with chile peppers, garlic, lemongrass and galangal (which is similar to ginger) to pack lots of heat. Pair this with rice and you have a healthy, tasty meal that's ready in 40 minutes.
2. Spiced Berry Quinoa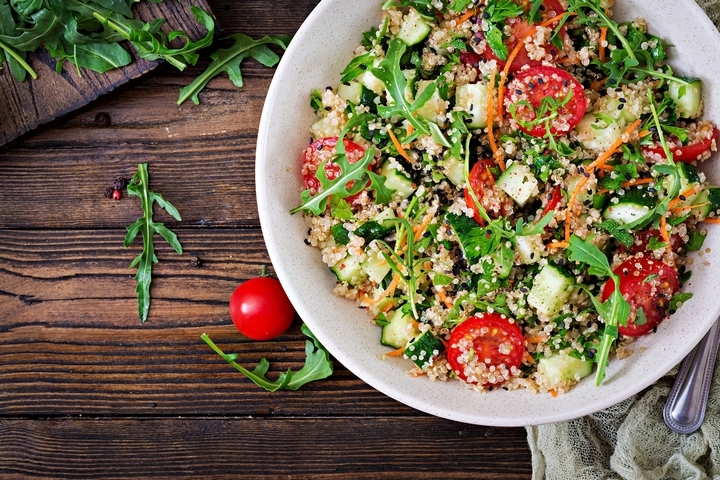 Quinoa is packed full of protein. Not only is this spiced berry quinoa recipe delicious, but it's very versatile. If you'd rather use other fruits like peaches, mangos, or apples, you can easily swap out the blueberries. This dish is sure to fill you up and satisfy your taste buds.
3. Berry White Ice Pops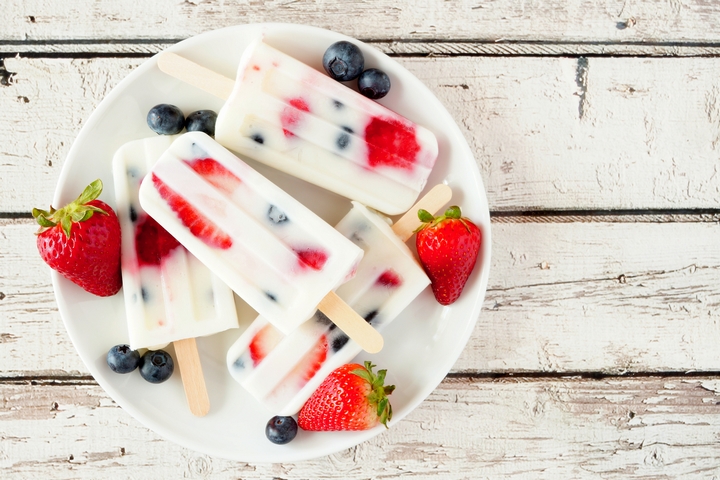 Eating a diet that helps lower blood pressure doesn't mean you have to skip dessert. These berry white ice pops are the perfect healthy, blood pressure friendly dessert. So, what goes into them? Whole milk, honey, vanilla extract, fresh raspberries, fresh blueberries, and popsicle molds are all this recipe calls for. Then all you need to do is freeze and enjoy!
4. Baked Chicken Breast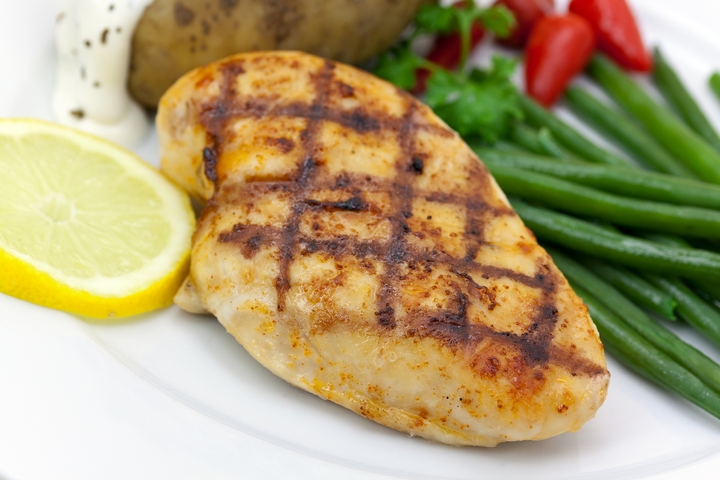 This simple dish doesn't miss out on taste. A tip for combating high blood pressure when cooking meat over the barbeque is to avoid cooking at a high heat since this may increase an inflammatory response in the body.
It's also important to stay away from using oil, butter, or salt during the breading process. Since chicken thighs and legs are higher in fat, your best option is to go for the leaner breast. Serve with some vegetables and you have a healthy meal ready to go.
5. Lemony Lentil Salad with Salmon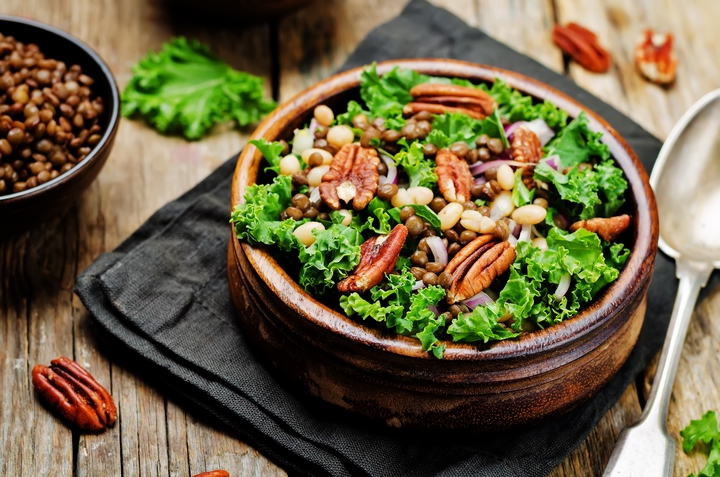 ‪Salmon is very rich in omega-3 fatty acids, making it the perfect recipe for high blood pressure. The omega-3 fats in salmon also help to lower triglycerides. High triglycerides are associated with high bad cholesterol and low good cholesterol. In this recipe, flake the salmon with a fork and gently stir it into the lemon lentil salad. This is a delicious combo and so good for your heart!
6. Breakfast Sweet Potatoes
Did you ever think you could use sweet potatoes in your breakfast recipes? You'll be happy you tried it with this dish! To make this simple recipe, bake the sweet potatoes and then top them with fat-free coconut Greek yogurt, an apple, maple syrup, and unsweetened coconut flakes.
7. Pineapple Raspberry Parfait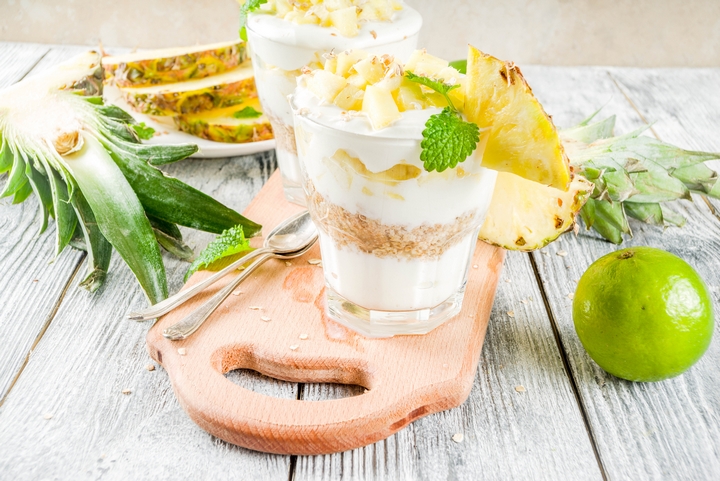 For this heart-healthy recipe, you'll need non-fat peach yogurt, frozen or canned pineapple chunks, and fresh strawberries. Then all that's left to do is layer them in a parfait dish. This easy and healthy dessert is ready in five minutes and is sure to be a big hit!
8. Turkey with Blueberry Pan Sauce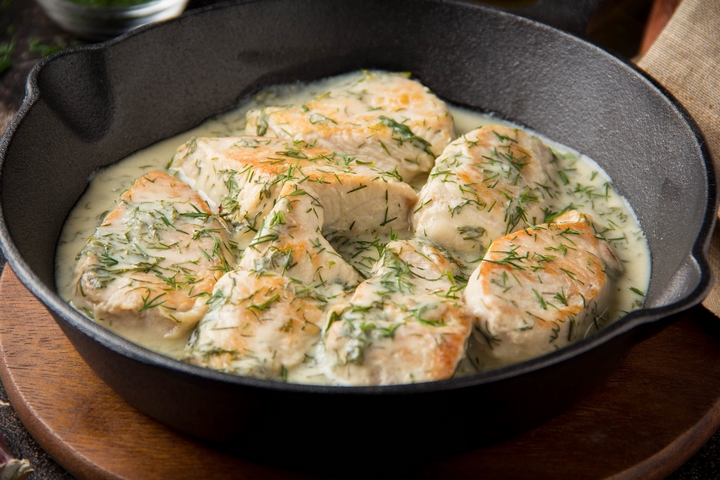 Turkey is great recipes for high blood pressure since it's lean meat. Blueberries are also very healthy, so why not combine them? For this recipe, you'll need turkey tenderloin, shallots, thyme, and blueberries. This will make such a tasty dish, you won't be able to forget it anytime soon!
9. Spinach 'n' Broccoli Enchiladas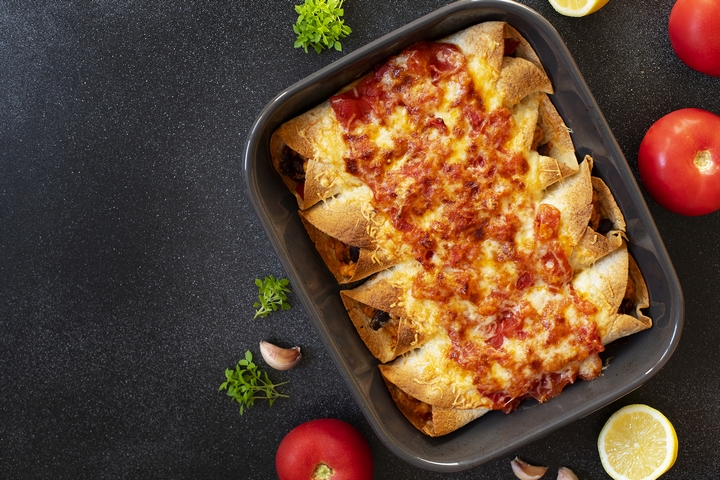 This dish is also great for vegetarians as it doesn't contain any meat. In a large skillet, combine onion, spinach, broccoli, picante sauce, garlic powder, and cumin and let it sauté. Once off the heat, stir in cottage and cheddar cheese. Now you have your filling and you can spoon it into the center of your tortilla. Roll them up then place them in a baking dish. Spoon the remaining filling over the top, cover, and bake. This healthy dish is not only easy to make but oh-so-yummy!
As these recipes show, cooking when you have high blood pressure doesn't mean you have to skimp on taste. Try these dishes out and we're sure you'll be adding these recipes for high blood pressure to your dinner menu more often!