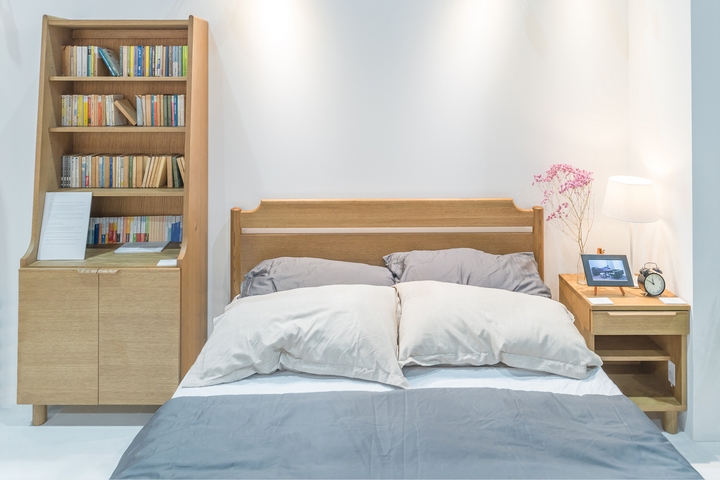 Just as your house should be a place of safety and relaxation, your bedroom should be a haven in the middle of life's problems. You will spend about a third of your life in your bedroom as you sleep, so it is important that each part of your bedroom uniquely reflects you. You should pick the types of bedroom furniture that make you feel as comfortable as possible.
There are so many different types of bedroom furniture for your home. Let's take a look at several pieces of furniture that you need in your bedroom:
1. Bed frame/bed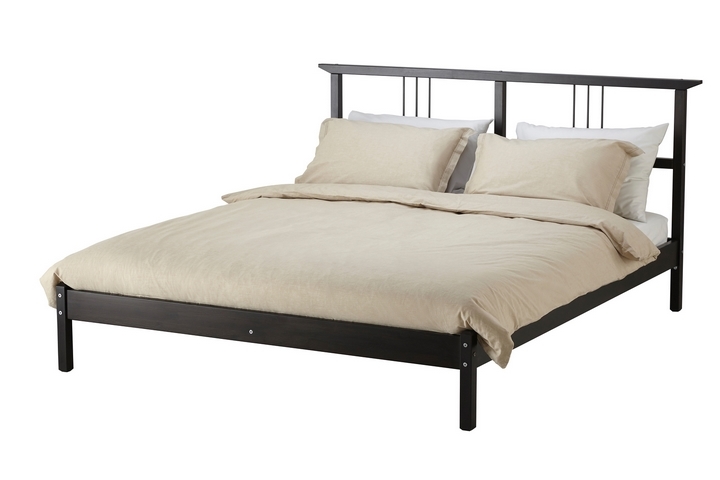 Your bed will be the focal point of your bedroom (hence the name 'bedroom') and quite possibly the most inviting place in your home. In order to achieve maximum comfort, make sure you choose a bed frame that is the right size for your unique needs. And make sure you pick a good mattress as well.
Whether you prefer sleeping in plush comfort or like something firmer, the right mattress will make a world of difference in how you sleep. Once you've selected a great bed frame and mattress, you can move on to decorating your bed with some tasteful pillow slips, matching sheets, comforters, blankets, and decorative cushions. Your imagination is the only limit to how beautiful your bed will look.
2. Dresser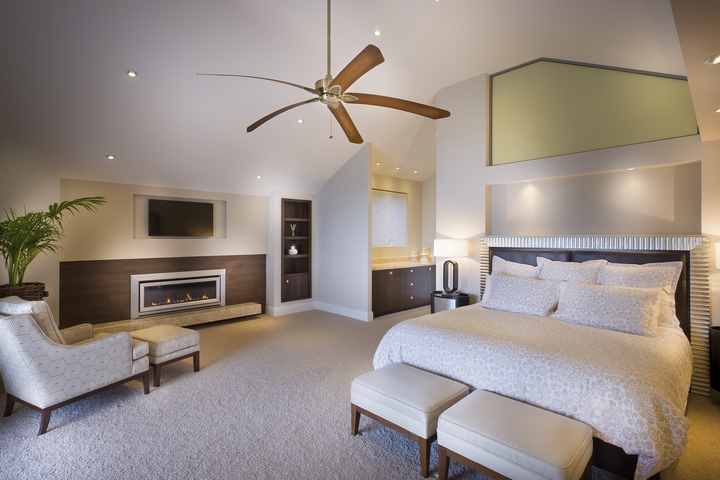 A dresser is arguably the second most essential piece of bedroom furniture (right after the bed itself, of course). Dressers not only provide a great storage option for your foldable clothes, but these types of bedroom furniture also offer plenty of display space on top. If your goal is to make your bedroom as aesthetically pleasing as possible, do not pass up your dresser's potential.
A pretty paper lampshade over a simple lamp will provide extra light…and extra beauty. The top of your dresser is often the perfect perch for lamps, photos, a jewelry box, or anything else you want to put there.
3. Wardrobe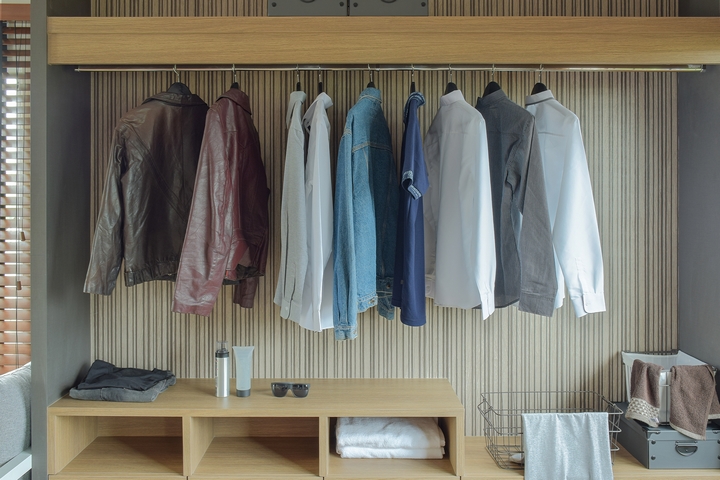 Your wardrobe might not lead you to Narnia but you'll still be thankful you purchased it in the months and years to come. Though a wardrobe won't be needed by everyone (those with a good-sized closet shouldn't need one unless they have a very large collection of clothes) a good wardrobe can provide added charm to a bedroom. Use your wardrobe to store your hanging clothes; it might also come with some drawers (similar to a dresser) where you can store foldables.
4. Vanity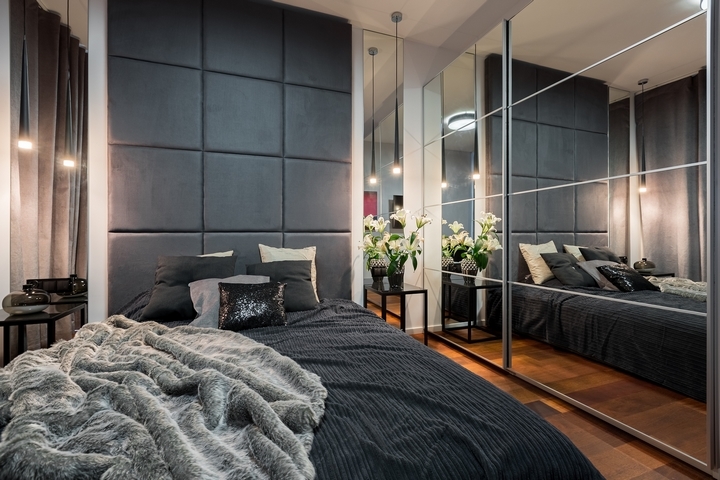 A vanity is not an item of furniture seen (or wanted) in every bedroom, but it is sure to add an elegant touch to any room. The most common vanities are pure white but don't hesitate to buck convention and have yours painted to match the color scheme of your bedroom. Or maybe you would like a vanity made of hardwood, simple and natural.
Whatever your preference, your vanity is sure to become irreplaceable as you use it to meet your hair and makeup needs. Make sure you purchase high quality lights to wreath the vanity's mirror (if they aren't installed already) so that you reap the full benefits of this elegant piece of bedroom furniture.
5. Bedside table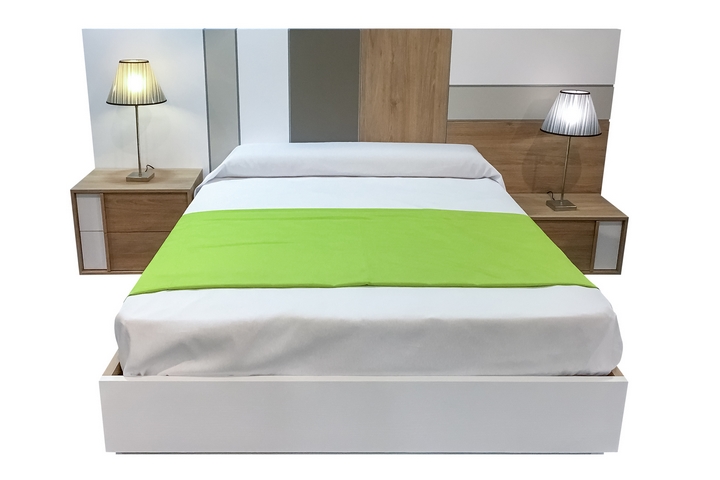 After just a few days (or nights) using a bedside table, you will never want to go without one again. These sturdy little tables (similar to a living room end table) can hold anything from a glass of water for combating nighttime thirst to that novel you just couldn't finish before you fell asleep. As with most of the furniture on this list, you can get your bedside table in whatever color best suits your room.
6. A chest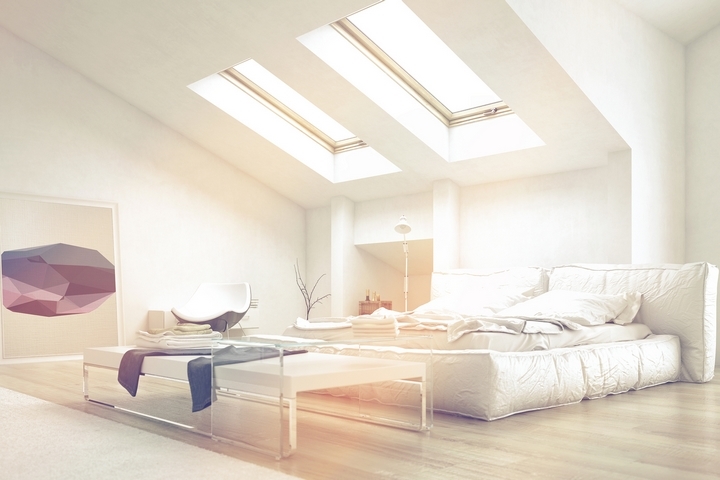 Yes, having a chest at the foot of your bed might seem old fashioned, but it can actually prove very helpful – especially if storage space in your home is limited. You might want to get a chest custom made to match your room, but you can also scour antique shops (and websites), flea markets, thrift stores, along with shopping for used furniture in online stores.
You might be surprised at the quality of hardwood chests that are available for just a few dollars – and they can crop up in the most unexpected places. Once you have a chest at the foot of your bed, use it to store spare blankets for winter or maybe just some extra sheets for when an unexpected guest shows up. Or whatever else you may need it for.
7. A chair (or two)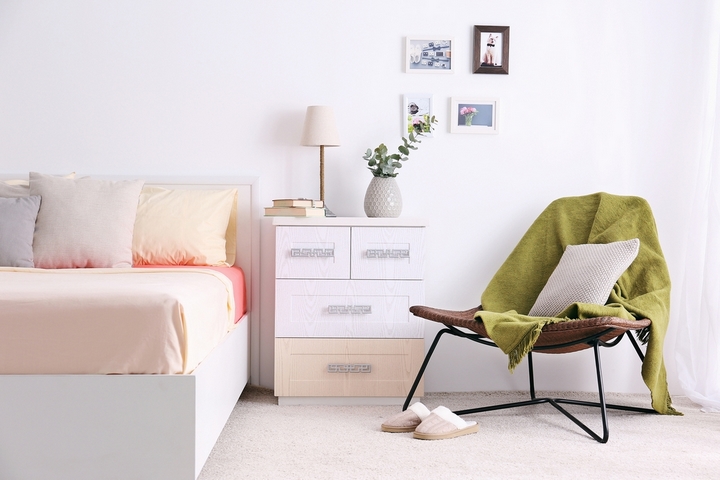 Some bedrooms might not be large enough to accommodate much (or any) seating, but if yours falls into the 'large' category you should certainly considering adding an armchair or two. Sitting on your bed is awkward and sometimes you just want privacy to curl up with a good book or watch a movie on your phone in the privacy of your room. A comfortable armchair could make you never want to leave your bedroom though, so be warned!