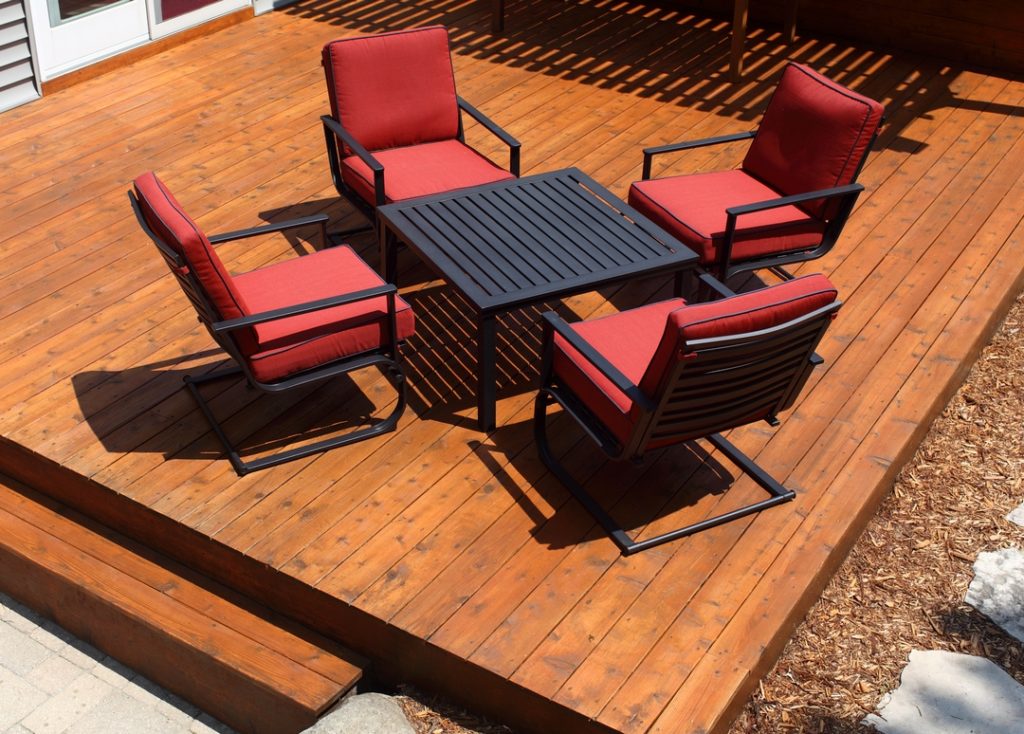 Patio furniture is an excellent way to improve your outdoor space. Patio furniture adds color, warmth, and comfort to your backyard. In order to protect your investment in your furniture, it's important you take the time to maintain your chairs and tables.
Follow these tips to extend the longevity of your patio furniture!
1. Clean Your Furniture Regularly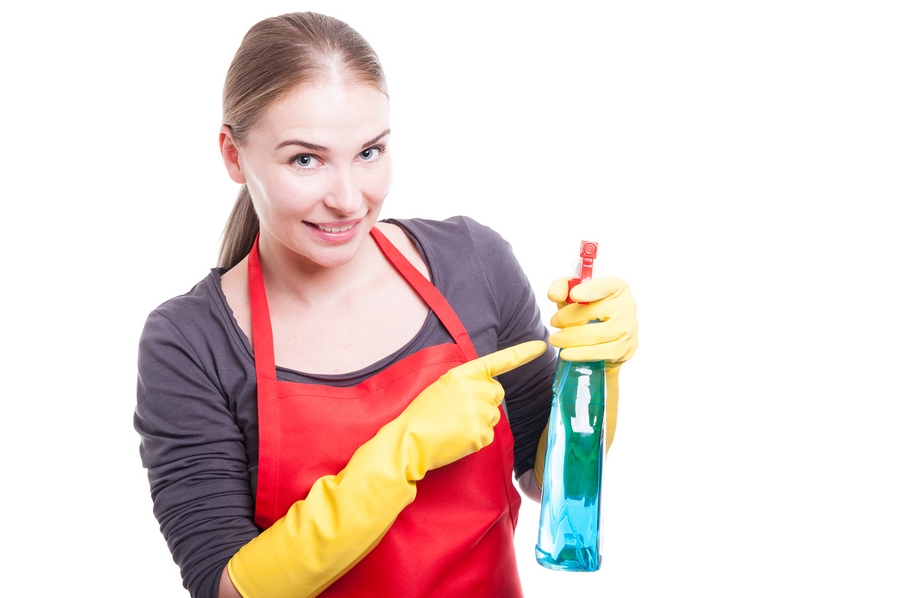 Even if your furniture doesn't look dirty, make a habit of routinely cleaning your patio furniture. Regular cleanings help your furniture last longer and prevent the materials from deteriorating.
Most of the time, you can use a simple homemade cleaning solution to wipe down your furniture. Stay away from harsh chemicals that have the chance of eating away at the materials. Always test new chemicals on a small spot before using it to clean the whole thing.  A basic water, vinegar, Borax and dish soap combo is usually the best mix for cleaning your patio furniture.
2. Watch Out for the Weather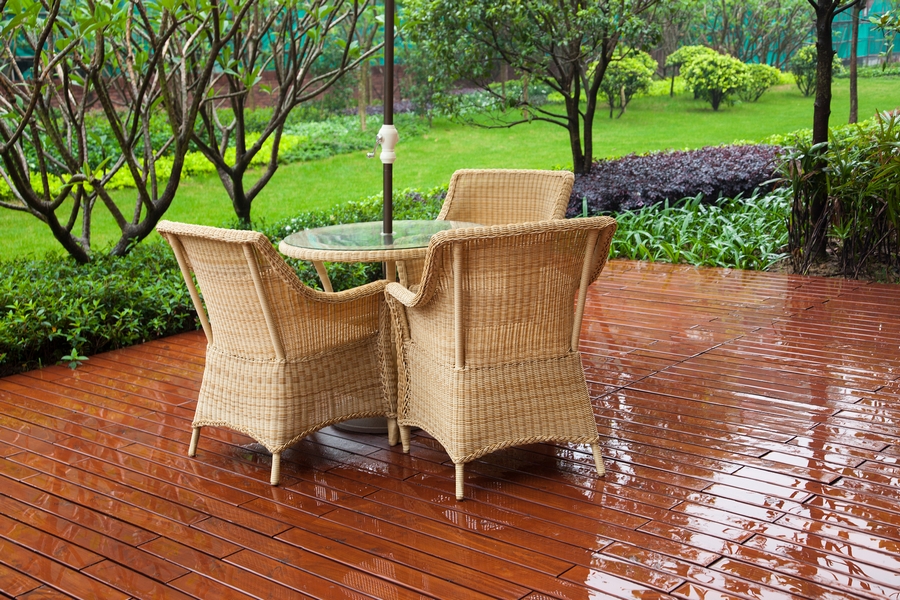 Another thing to keep in mind is storing your patio furniture away from the elements. Try and minimize how much your furniture is exposed to harsh weather. Find a dry place to store your patio furniture during storms and the winter months.
Getting into the habit of covering your patio furniture also does wonders for its longevity. Make sure you buy waterproof covers and that they are the right fit for your furniture. If the covers don't fit correctly, you'll have to deal with the wind blowing them away. Make a point of looking for a cover with a soft inside, so it doesn't scratch your furniture. Look for covers that have ties around the bottom that you can secure to the ground.
3. Maintaining Metal Furniture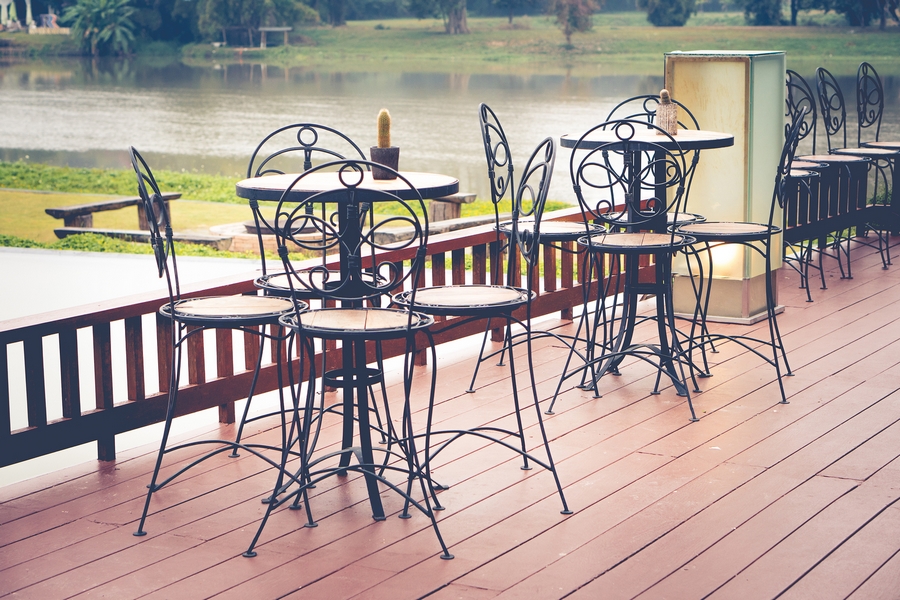 Metal patio furniture is one of the best options if you want durable and long lasting furniture. Metal patio furniture comes in many different designs that can accommodate many decors. Metal furniture is excellent for windy conditions since its heavy and less likely to blow away.
Metal furniture is super easy to maintain. Just use your garden hose to wash away any dirt and let it dry in the sun. For stubborn stains, you can use warm soapy water to scrub away the spots. If rust starts to develop on your metal furniture, you can use wire brush or sandpaper to scrub it off.
You can also help your metal furniture last longer by giving it a coat of protective paint. You can use rust resistant paint or add a powder coat finish to increase the longevity of metal furniture.
4. Caring For Wicker Furniture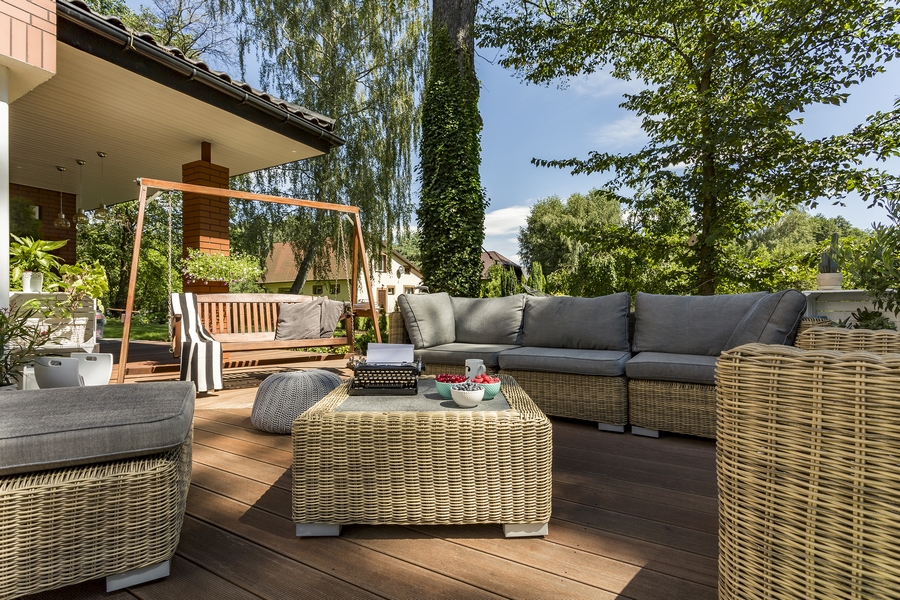 Wicker actually refers to the waving pattern used, not the materials. You can get natural or synthetic wicker furniture, both of which can be cleaned in the same way.
Vacuuming is an excellent way to keep your wicker furniture free of dust and debris. Use a soft brush attachment, so you don't scratch the material. After you vacuum up the debris, wipe the furniture with a damp cloth.
It's also important to protect your wicker furniture from sunlight since the sun can cause deterioration. Leaving wicker furniture out in the sun causes the materials to dry and fray. Using covers for your wicker chairs will help prevent sun damage. Ideally, you shouldn't keep wicker furniture outside for more than two weeks at a time.
Following these tips will help you get the most out of your patio furniture. A lot of people simply forget about maintenance when it comes to outdoor furniture. Simple habits like using covers and doing regular wipe downs are excellent ways to preserve the quality of your patio furniture.