We have had a good run of it. I have had so many wonderful guest posters that have shared their hearts on this blog and I'm so very THANKFUL for each of you. Today is the last post in our series and it's a good one. Thank you Chrissy for sharing your story. Please enjoy.
A new kind of JOY
Thank you, Michelle, for the opportunity to share my heart with your readers. I am not a blogger for fame. I am not a blogger for money. Most of the time, I don't even truly consider myself a blogger. I am a woman, like most women, who lives with a passion to express my thoughts and creativity with other women in similar places, to know that I am not alone in this messy world. Blogging has been a wonderful outlet for that in different seasons of my life. If you were to visit my blog right now, you'd see that I have not posted since October 30th. Honestly, I am not ashamed of that. A few times I have felt stress or pressure from neglecting it, but that kind of burden is only of the world. My husband and I moved to Tennessee on November 1st and entered a season of fresh intimacy with each other and with the Lord, a season of many unknowns, of learning patience. On several occasions over the past couple of months I have thought of sharing something on my heart on this digital journal of mine, but the time just hasn't been right. God is still completing so many of those thoughts and stories I hope to share.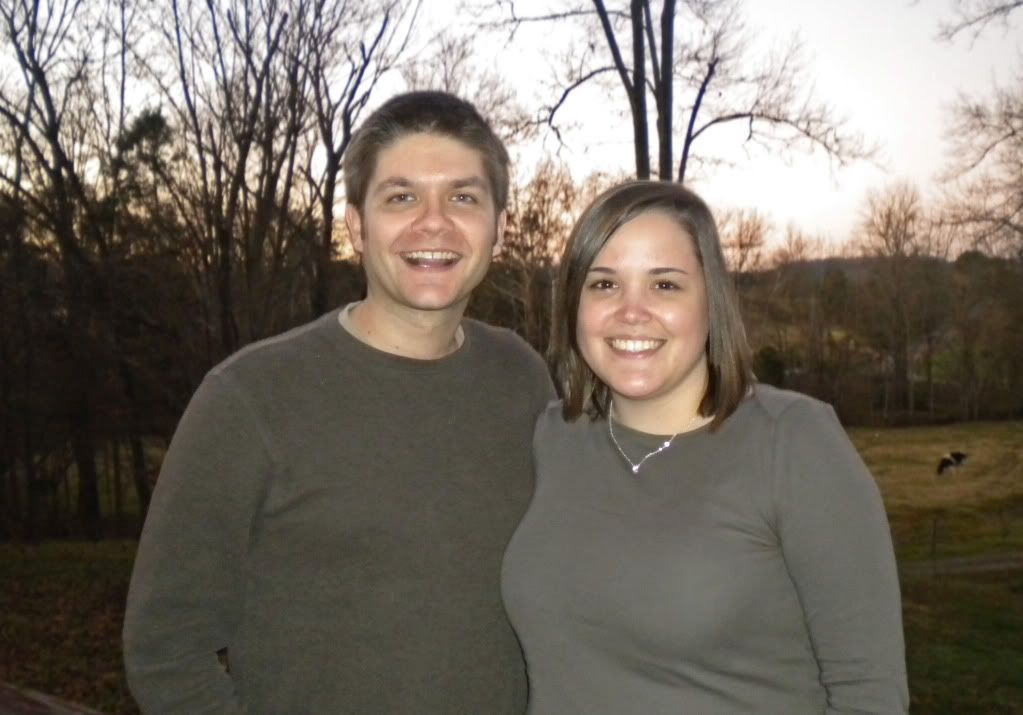 My husband and I were on staff at a church in Florida – him for almost 10 years and me for almost 4. After several months of prayer, we knew God was calling us to end our time there and follow Him. We found ourselves feeling called to Tennessee without any job leads, just a few friends in the area. We've found a church we love, joined a small group, volunteered in several capacities, and made many wonderful friends; however, we have both been unemployed for almost five months now. We have spent the last nearly 2 months since moving cutting back on spending as much as possible to stretch the savings we thankfully had accumulated. It has been such a humbling experience. In this time, JOY has taken on a new meaning for me.
Watching God provide in only the way He can has left me overjoyed over His constant pursuit and provision for the many things I would otherwise stress over, exhausting myself trying to manage everything on my own. "In Your presence there is fullness of joy" (Psalm 16:11).
I began listing what I'm thankful for each day almost a year ago. This simple task set a foundation of thanksgiving that has carried me through this season and continues to build as I grow in understanding of what it means to truly praise God in each moment, for in each moment He is providing.
A few weeks ago at small group, we discussed Colossians 2:6-7. "So then, just as you received Christ Jesus as Lord, continue to live your lives in Him, rooted and built up in Him, strengthened in the faith as you were taught, and overflowing with thankfulness". What does it mean to be overflowing with thankfulness? For me, it means continually recognizing that I am not worthy of all that God provides for me. That there is no such thing as wanting more. It means being fully content with what I am given for in my experience, He provides exactly what I need, nothing less.
I have never felt closer to God. He's always there: in the sweet cards, the prayers, the meals, the faces of loved ones, the tears. There's so much we don't have and yet we have all we need in Christ. God provided me with a job that I will begin in January. Not only did He provide a job, but of all the jobs I applied for, this is the one I wanted most. And we are confident that He will continue to guide Rick towards the ministry He is preparing for him, even if several months pass before that is shown to us. The growth we have experienced in this period of unemployment through the teachings, scriptures and words of encouragement we have received is worth far more than a few paychecks. We would not trade this time we've had in solitude with God and with each other for anything.
This Christmas we celebrate the birth of Christ. This is the ultimate way God provided for us. He knew our need for a Savior and He provided a way. We were hopeless and He gave us hope. Let's praise His name and give thanks to Him this weekend (and always) for the ultimate gift of Jesus Christ.
If you would like to leave her some love – check out her blog: real {grace filled} life